For the most part, I consider myself to be sort of a minimalist. Aside from being notoriously frugal, I also don't feel like I need a ton of stuff to be happy. But with that said, I'm cool with a little extravagance when it's free.
I'm honestly a sucker for freebies, and I sign up for almost every birthday club or loyalty program I come across. The one time a year I get birthday freebies makes the daily barrage of (completely ignorable) promotional emails about the latest sale or weekend deal worth it to me. Free stuff is just…fun!
Below, I've curated a list of all the free birthday stuff you can get (usually throughout your birth month, but sometimes only during your birth week or birthday). The best way to ensure you get all your birthday deals is to sign up for each offer before your birth month (usually through a smartphone app). Contrary to popular belief, you can't just walk into most of these places and get free stuff just by showing your ID.
I'll start with genuine birthday freebies, and we'll work our way down to the worse offers (those that require a purchase) later on.
Entire Birthday Meals for Free
There's no purchase necessary to get all of this free birthday food:
Anthony's Coal Fired Pizza — Free 12" pizza
Back Yard Burgers — Free classic burger when you sign up for their Clubhouse emails, which is pretty much the same as a birthday freebie if you do it during your birth month (I couldn't actually verify what the official birthday deal is here, but they claim to give you something.)
Baja Fresh — Free $10 reward, which can be redeemed for a whole burrito
Bolay — Free regular sized bol (which is just "bowl" spelled weird because of their brand name)
Denny's — Free breakfast meal called the Everyday Value Grand Slam, which includes eggs and bacon or sausage links plus your choice of two buttermilk pancakes, one slice of French toast, or a biscuit & gravy
Huddle House — Free MVP (Most Valuable Platter) breakfast meal, which is a lot of free food: two eggs, bacon or sausage, hashbrowns or fruit, waffle or pancake, and your choice of either grits and toast or a biscuit with sausage gravy
IHOP — 5 free "PanCoins," redeemable for a full stack of pancakes or other food items
Firehouse Subs — Free medium sub of your choice
Jersey Mike's — Enough free points added to your account to get a regular size sub
Moe's Southwest Grill — Free burrito, along with their everyday free chips and salsa
PDQ (People Dedicated to Quality) — Free meal
Veggie Grill — Free entree of your choice
Waffle House — Free classic waffle (and you get free hash browns when you sign up for the Regulars Club, too)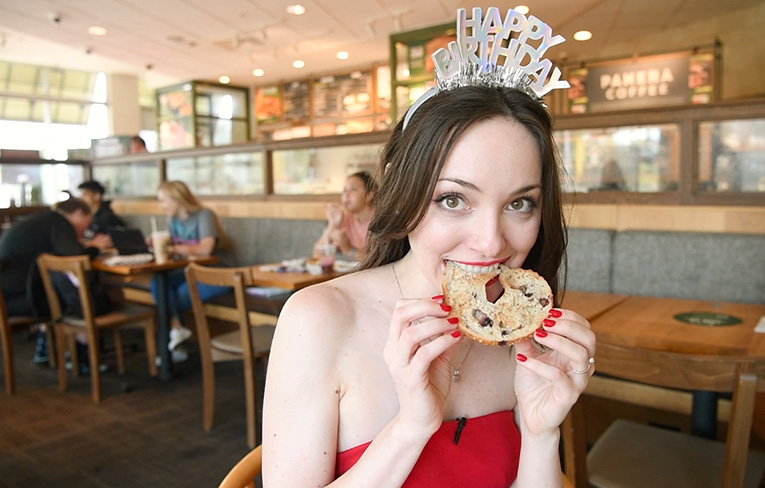 Free Birthday Desserts, Drinks, and Snacks
From ice cream to coffee to appetizers, and more, you can get all kinds of free things for your birthday. While they aren't entire birthday meals, these freebies can still be a nice treat on your special day:
A&W — Free small root beer float
Auntie Anne's — Free pretzel or pretzel bites
Baskin-Robbins — Free 2.5 oz scoop, excluding waffle cone and toppings (Make sure you've opted into their Birthday Club, which is separate from the normal email subscription, and remember to add your family members' birthdays so they can celebrate too!)
Biggby Coffee — Free drink up to 24 oz
Ben and Jerry's — Free birthday scoop of ice cream in their Scoop Shops
BJ's Restaurant — Free Pizookie birthday dessert
Blaze Pizza — Free dessert (According to the cashier, they're supposed to send an email about it, but I never received such an email even though I've had the app for years with my email and birthday included in my profile details, so good luck. 😕)
Carvel — Free small ice cream cone
Cinnabon — Free 16 oz cold brew
Dippin' Dots — Free cup of dots (You can use their website or app to find a location near you. I was actually surprised to find a gas station listed as a place that would redeem my birthday freebie.)
Earl of Sandwich — Free cookie or brownie
Flying J/Pilot — Free coffee and breakfast item, or free fountain drink and slice of pizza (Side note: This rewards program is worth joining, regardless of the birthday freebie — especially if you travel as much as we do. It saves you $0.03/gallon on every fill-up, and Pilot/Flying J usually has the best gas price to begin with.)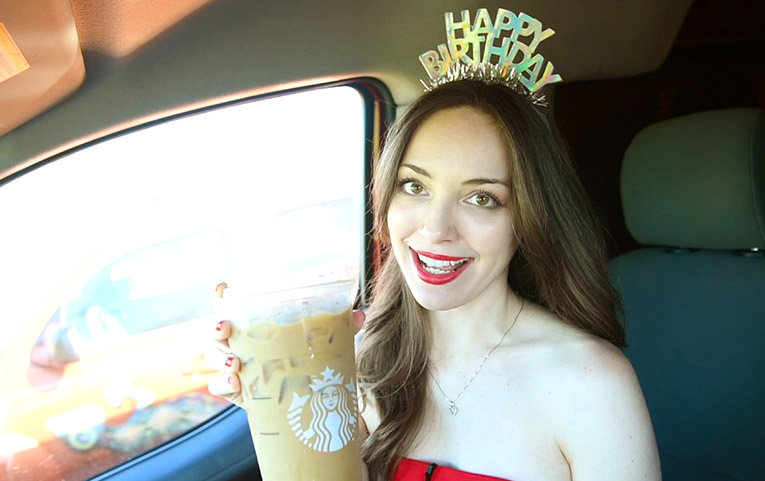 Friendly's — Free medium sundae (valid throughout your birthday month)
Gigi's Cupcakes — Free cupcake
Greenwise — Free small açaí bowl, or any size nonalcoholic beverage, or a jumbo cookie
Häagen Daz — Free ice cream or sorbet
Panera Bread — Free bakery item or pastry of your choice
P.F. Chang's — Free appetizer or dessert
Pinkberry — Free small cup of frozen yogurt with toppings
Maverik — Free birthday cookie
Mi Apá Latin Café — $5 birthday deal to redeem on any purchase, making a lot of sides, drinks, and baked goods totally free
Mod Pizza — Free "no-name cake" (looks kinda like a Hostess cake) during your birthday week
Nothing Bundt Cakes — Free cake for your birthday, redeemable in stores only (The free "bundtlet" coupon is sent out one week before your birthday, so make sure you sign up for the eClub before then.)
Pei Wei — Free small shareable redeemable
Planet Smoothie — Free smoothie as a $6 reward in your account (I used it to buy 2 cookies instead.)
Qdoba — Free chips and queso
RaceTrac — Free small swirl world frozen yogurt or sorbet with any toppings you want
Ruby Tuesday — Free dessert (Update, January 2023: The previous deal was much better since it was an entire meal for free, but now they just give you a free dessert for your birthday.)
Sonic Drive-In — Free small classic shake
Sprinkles — Free cupcake
Starbucks — Free handcrafted drink, but only available and redeemable on your actual birthday
TCBY — Free 3 oz frozen yogurt as a coupon emailed to you for use in the store
Tijuana Flats — Free dessert, but you have to redeem it in the app
Wetzel's Pretzels — Free pretzel or pretzel bites
Your Pie — Free brownie sundae
Retail Shopping Birthday Freebies
Swing by these stores to score truly, 100% free stuff for your birthday:
Ace Hardware — $5 off any purchase (Interestingly, neither Lowe's nor Home Depot gives you free stuff for your birthday.)
Bed, Bath, and Beyond — $5 birthday reward to use on any purchase (There's also a $5 welcome reward just for signing up, which you can stack with your birthday reward and even with their popular 20% off coupons.)
BoxLunch — $5 birthday coupon, which I used to get three pins for free
DSW — $5 birthday gift to use on anything (P.S. — If you've made at least one purchase of $29 or more since being a member of the DSW VIP loyalty program, you'll earn a $10 MyPerk every year. That means you can actually redeem $15 worth of free stuff on your birthday, if you save your MyPerk until then.)
Famous Footwear — $5 off, which can probably turn into a free pair of socks!
Express — $10 cash reward (Because they regularly discount their regular stock and clearance merchandise, you can probably get a nice sale top for free in stores or online.)
Hot Topic — $5 off (I missed out this year because I signed up after the beginning of my birth month, which is when they send out their birthday coupon.)
Hulu — One-month free trial for your birthday (Make sure you set a reminder to cancel before the subscription renews and charges you $6.99/month!)
IKEA — $10 off your purchase plus a free frozen yogurt in the bistro (IKEA Family members also get 5% off every purchase and free coffee or tea each visit, but make sure you bring your card or have it saved in the app otherwise you'll have to look it up in the store to send a copy of it to your email — ask how I know. 🙄)
J. Crew — $10 off a purchase, and as a J. Crew Passport rewards member, shipping is free too
PacSun — $5 off your purchase (If you shop online, make sure you wait for a free shipping deal, which they usually offer multiple times a month.)
Peet's Coffee — 25 points on your birthday (it takes 120 points to get a free drink), but the Peetnik Rewards Anniversary gift is legit (any baked good or drink)
Publix — Free quart of their ice cream or a bar cake from their bakery
RedBox — Free one-night movie rental at the kiosk or $2 off an on-demand title
Sephora — 250 points added to your Beauty Insiders account that you can redeem for a sample of your choice any time, not just during your birth month, or your choice of free gift that changes annually (usually some deluxe sample of a makeup, haircare, or skincare product)
Tilly's — $5 off any $5 purchase in your birth month (make sure you sign up before the 1st so you get the deal)
Ulta — Free gift that changes each year, but it's usually a deluxe sample of a makeup, haircare, or skincare product
Vans — 250 points added to your Vans Family loyalty account, which, when combined with other points, can be redeemed for some cool Vans swag (They give you lots of opportunities to earn points without ever even making a purchase.)
Victoria's Secret — $10 toward any non-clearance purchase (Lots of panties are around $10, so you can usually get a pair for free.)
Winn Dixie — Free quart of their house brand (SE Grocers) ice cream
Not-Entirely-Free Birthday Food Deals
These next free birthday meals come with the caveat of making a purchase to get your freebie, which might be kind of a good deal if you're already going out with someone to celebrate:
AMC Theaters — Free small popcorn, but you typically have to buy a movie ticket before you're allowed to go in and buy from the concession stand
Applebees — Free dessert when you spend $15
BD's Mongolian Grill — Free bowl when you buy a bowl
Bojangles — Free berry biscuit with purchase
BurgerFi — Free shake with a purchase
Caribou Coffee — One free drink (any size) during your birthday week if you're Caribou Perks member (They also give you a free drink right after your first purchase as a perks member.)
Checkers — Free large fries (There are a ton of hoops to jump through, and the reward isn't spelled out in the terms so it could change. You must have your email address and birthday in your rewards account, opt in to email marketing, have made a purchase logged into your account in the last 12 months, and have done all of that 2 months before your birthday…or you'll be waiting until next year for your birthday freebie.)
Chili's — Free dessert with a $5 minimum purchase
Chipotle — Free chips and guacamole with a $5 minimum purchase
Cold Stone Creamery — Buy any size ice cream and get one of equal or lesser value for free for your birthday
The Coffee Bean and Tea Leaf — Free drink or baked good, but you have to have made a purchase in the last 4 months (The reward is issued on your birthday, and it's good for 3 days.)
Dairy Queen — Free any size Blizzard when you buy another Blizzard or equal or lesser value
Einstein Bros. Bagels — Free breakfast egg sandwich with any purchase
First Watch — Free entree when you buy any other entree
Genghis Grill — Free small or regular size bowl when you purchase a bowl of equal or lesser value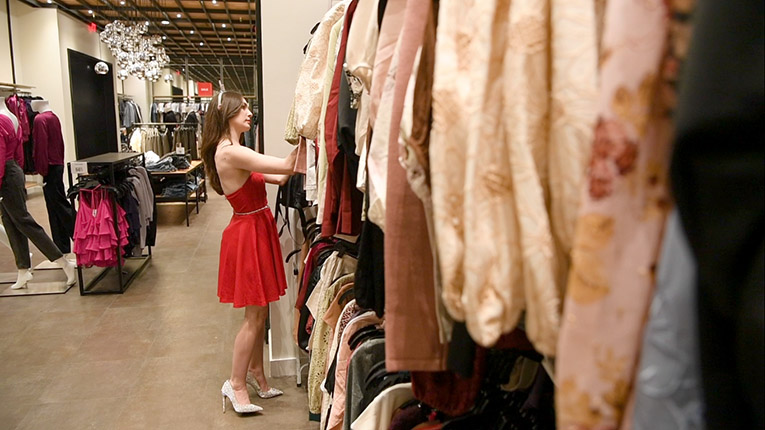 HuHot — Free birthday meal with the purchase of another adult grill meal (dine-in only, which makes sense because this place is all-you-can-eat)
Jamba Juice — Free smoothie if you've spent $15 in the past year
Jimmy John's — Free side (drink, chips, cookie, pickle)…but I'm not entirely sure if you can get a side without getting a sub (It's important to note that you'll also earn a free sub after you make your first sub purchase as a Freaky Fast rewards member.)
Johnny Rockets — Free burger when you buy both a burger and a drink (or shake)
Juice It Up — Free medium smoothie, and you'll get a free welcome smoothie too, after you spend at least $5 after signing up
Krispy Kreme — Free dozen glazed donuts
Logan's Roadhouse — free dessert for rewards members
Marble Slab — $5 off your purchase, but the cheapest menu item is a small cup at $5.99, so technically this wouldn't be completely free birthday food
Mellow Mushroom — Free pretzel bites appetizer with any purchase (You also get a free small pizza every account anniversary, but they won't let you stack multiple deals on one order.)
The Melting Pot — Free 6-pack of chocolate-dipped strawberries when you make a dine-in purchase (Their email suggests calling ahead to ensure they have this birthday freebie ready and available for you.)
Nektar Juice Bar — Free item such as a smoothie or bowl
Noodles and Company — Free birthday treat varies depending on what rewards tier you're at (If you make a purchase after signing up, you'll earn a free regular size entree.)
Pita Pit — Free pita if you've made a $6+ purchase as a rewards member
Red Robin — Free dine-in burger meal, including bottomless sides (Update, January 2023: Now requires a minimum purchase of $4.99)
Regal Cinema — Free small popcorn, like AMC, but again you will probably have to buy a movie ticket before you're allowed to go in and get anything from concession
Smoothie King — 20 oz smoothie for $2, which is a pretty good price, but not really a birthday freebie either
TGI Friday's — Free dessert when you spend at least $5 (must have the app)
Wingstop — Free regular size fries with any wing purchase (must order online or in the app to use the promo code they email you)
Retail Shopping Birthday Discounts
Some places offer simple birthday discounts, and although that's a lot less exciting then literal free stuff on your birthday, these deals are still worth mentioning in case you were planning on shopping at one of them anyway:
Aerie — Free panty with a purchase
ALDO Shoes — 20% off any purchase
Alex and Ani — 50 points added to your Charm Crew Rewards account (Redemption starts at 100 points for a $5 discount at checkout.)
American Eagle — 15% off your purchase
Anthropologie — 20% off your entire purchase
ASOS — 10% off a purchase
Athleta — 125 points added to your Navyist Rewards account (Every 100 points is redeemable for a $1 reward on your next purchase across the company's brands.)
Banana Republic — 125 points added to your Navyist Rewards account (Every 100 points is redeemable for a $1 reward on your next purchase across the company's brands.)
Bealls — 15% off any purchase
Build-A-Bear — $10 off a purchase of $30 and a "pay your age" promotion for the Birthday Treat Bear, which has a retail price of $14.99 (so it could be a good deal for younger kids)
ColourPop — Free Super Shock eyeshadow of your choice with a $15 purchase
CottonOn — $5 off a minimum purchase of $15
Disney — 20% off when you buy online at shopDisney (not valid in stores)
Dunkin' — 3x points on purchases made around your birthday (There's no more free drink with its new program Dunkin' Rewards, which replaced the DD Perks program that used to give you a free birthday coffee.)
Free People (and FP Movement) — 15% off your purchase
Elf Cosmetics — Free full-size gift with online purchase (You don't choose the product; you just get whatever the gift is this year.)
Gap — 125 points added to your Navyist Rewards account (Every 100 points is redeemable for a $1 reward on your next purchase across the company's brands.)
H&M — 25% off one item
Hollister — 25% off a purchase of $75 or more
Journeys — $5 off when you spend at least $25 plus 15% off every purchase during your birth month
Kirkland Home — $5 off a purchase of at least $20
Lulus — $5 off a purchase of $50 or more (terrible birthday deal!)
Macy's — $10 off a $30 purchase
Maggiano's — $10 off a purchase of $30 or more, which is unfortunately pretty easy to spend here
National Geographic (NatGeo) — Free one-month digital subscription (via Disney)
Old Navy — 125 points added to your Navyist Rewards account (Every 100 points is redeemable for a $1 reward on your next purchase across the company's brands.)
Red Roof Inn — 15% off every stay during your birth month via their RediRewards program
Target — 5% off your entire purchase if you're a member of Target Circle (stackable with your 5% RedCard discount)
Tarte Cosmetics — 20% off birthday coupon as a Tarte Perks member, which also gets you free shipping and returns
United Airlines — Free upgrade to "economy plus" (lol) via their Mileage Plus rewards program
Urban Outfitters — 20% off a minimum purchase of $50
VS Pink Nation — 25% off a Pink purchase (You must use the Pink Nation app to sign up, but the birthday deal is emailed to you so you can redeem the discount online or in stores.)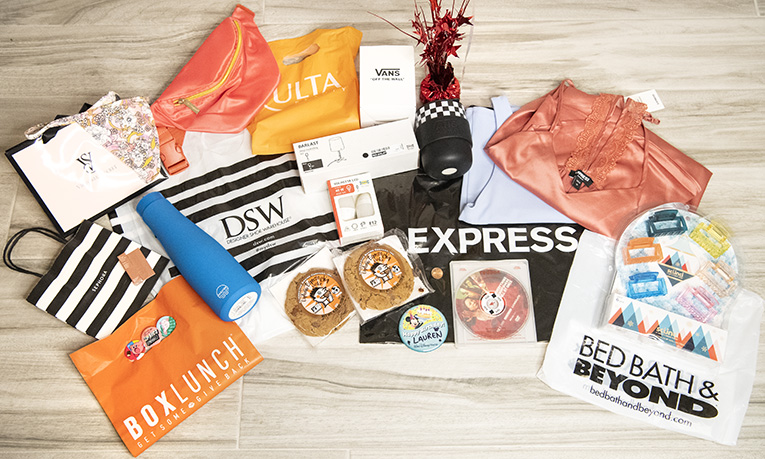 As you cash in on your birthday freebies, keep in mind: These birthday deals aren't just a special thank you from the bottom of these brands' hearts. They are a marketing ploy to get you in the door so you'll hopefully spend money at their store or restaurant.
If you walk in knowing that, it's a lot easier to get your birthday freebies and leave without falling into the trap. Nobody wants to open a big credit card bill for their birthday (actually, I prefer to get paid by the credit card companies instead).
Of course, it's totally possible to get tons of value from these reward programs if they're allowing you to save money on things you already would have purchased anyway. Unfortunately, it's very easy to use a coupon or deal as an excuse to spend more. But remember, buying more stuff won't make you any happier in the long run.
Luckily, there's plenty to enjoy about life that's totally free!
— Lauren