A few weeks ago, I walked into Chase Bank in Florida and asked to withdraw cash from my checking account in the form of Australian dollars for an upcoming trip. The branch manager smiled and quoted me a currency exchange rate that was seven percent worse than the accepted market rate. As if that weren't bad enough, he also told me I'd have to wait 2 business days to get my devalued money.
This type of inefficiency isn't unique to the Chase foreign currency exchange. Almost all major banks are dinosaurs when it comes to financial technology, which is why Lauren and I go elsewhere for things like fee-free investment accounts, higher-interest savings accounts, and now — international currency conversion.
Using these four strategies, you can exchange currency without high fees or long waits in nearly any country on Earth.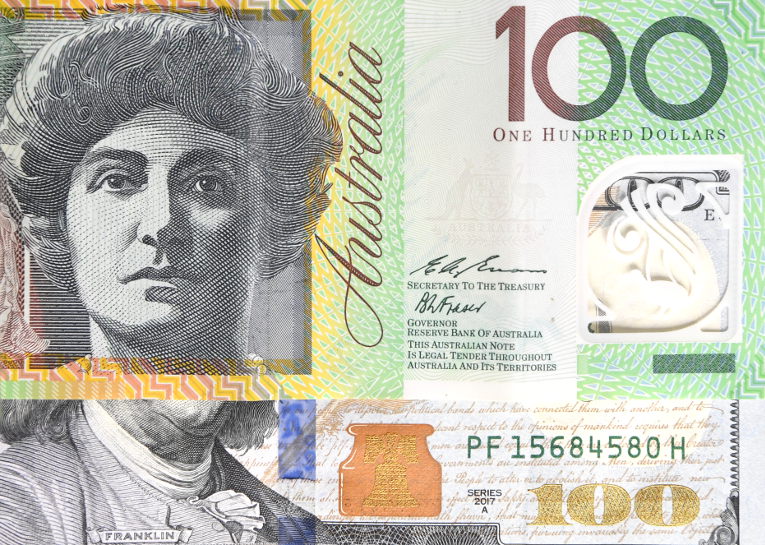 Note: This article includes some affiliate links. If you click one and make a purchase, we'll get a small commission. 100% of our affiliate profits go to charity, and we never let these affiliate relationships affect our recommendations (learn more).
1. Use Your Credit Card as an Automatic Currency Converter
Unless you specifically need cash (which we'll get to shortly), the most convenient and efficient way to convert US dollars into foreign currency without fees is to just use a credit card for all your purchases. This is one of the few things that major banks like Chase actually get right. You just swipe your card abroad, and the purchases show up on your statement in US dollars, magically converted at the right exchange rate.
But before packing your bags, make sure you have a card with no foreign transaction fees. Our Citi DoubleCash card is great for everyday purchases in the US, but we'd never use it overseas, since Citi imposes a 3% surcharge on all international DoubleCash purchases.
Personally, we use our Chase Sapphire Preferred or IHG Rewards Traveler cards abroad; they don't charge any fees for international transactions. And in our experience so far, they've automatically converted our purchases in other currencies to US dollars to within ~1% of the correct foreign exchange rate. We earn cash back and other rewards as normal, too!
There are tons of good cards out there with no foreign transaction fees, so you might already have one in your wallet without knowing it. If not, you can always find an updated list of our favorite credit cards on our Recommendations page.
By the way, when you swipe a US credit card abroad, the merchant may ask if you'd like to pay in US dollars or in the local currency. As a general rule, you should always choose the local currency and let your credit card company do the foreign currency exchange for you. Merchant terminals typically impose unfair exchange rates.
As always, make sure you follow the basic rules of using any credit card responsibly, too.
2. Exchange Currency at a Foreign ATM
If you need physical cash, you can stick your US-based debit card into any ATM in a foreign country, and chances are pretty good that it'll let you withdraw money in the local currency — but not without some sacrifices.
First of all, the ATM itself will usually assess a fee on the transaction. Next, your own bank will probably tack on its own fee (whether it says so on the ATM screen or not). And finally, there's often no way to know the currency exchange rate you're getting until after the transaction is complete.
Fortunately, there's an elegant solution: The Schwab Investor Checking account. It links to your existing US checking account for free electronic money transfers, and it comes with a very special international debit card.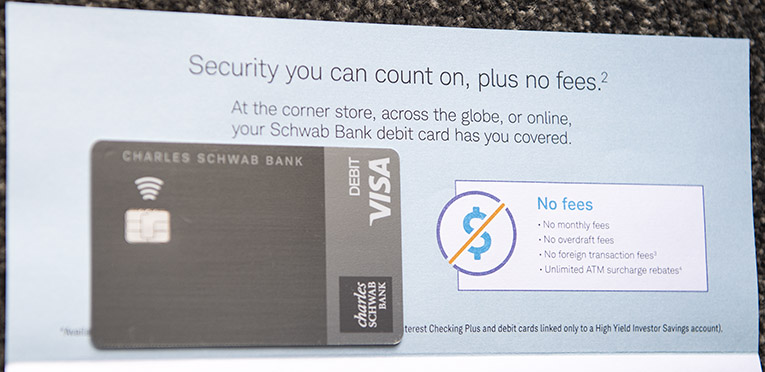 When you use the Schwab debit card at any ATM in the world, you can withdraw cash in the local currency without fees from Schwab. Then, if the ATM itself charges a fee, Schwab will refund that fee to your account in full at the end of the month!
Best of all, Schwab seems to give very fair currency exchange rates (within 1% of the market rate, in our experience so far). You don't actually get to see that rate on the ATM screen though; the currency exchange just happens in the background, and the transaction shows up in USD on your Schwab account statement.
Schwab will let you pull up to $1,000 USD equivalent per day from ATMs, and there doesn't seem to be any limit on the fees they'll refund in any given month.
If you're a US resident signing up for the Schwab Investor Checking account while living in another country, Schwab will even mail your debit card internationally at no additional charge (it just might take a while to get through customs).
So, if you're wondering where to exchange currency abroad, the answer is pretty simple: At any ATM!
3. Use an International Money Transfer App
As I type this blog post, we're in week two of a 3-month tour of Australia. Rather than paying a daily car rental fee for ~90 days ($7,350 AUD, or $5,000 USD), we decided to just buy a cheap, reliable used car for this trip, with a plan to sell it before we leave the continent.
Unfortunately, most individuals who sell cars on Facebook Marketplace only accept one form of payment: cash. When we were car shopping, our shiny new Schwab debit cards hadn't arrived in the mail yet, so here's how we got the $4,850 AUD we needed to buy our 2002 Toyota Corolla Ascent…
There are two popular international money transfer services that offer fast, low-fee electronic money exchange between bank accounts in different countries: Wise (formerly TransferWise) and Remitly.
While Remitly came highly recommended by a trusted friend in Colombia, that service hasn't yet added Australia to its network, so we weren't able to try it out. A few of our Australian Instagram followers suggested the Wise currency exchange app instead, so we gave it a go.
If we had an Australian bank account, we'd be able to use Wise to send (and convert) the money from our own US bank account to ourselves in Australia, and then withdraw it as cash. Since we had no such account set up, we needed an Australian buddy to send the money to, who could then give us our cash.
A friend of ours lives in Western Australia, and he was happy to help, but we were 4,000 km (2,500 mi) away in Sydney, so the cash delivery part was a bit tricky. Luckily, we discovered that Australia Post offers instant money orders for a fee of $25 AUD.
We sent the money from our US bank account to our Australian friend through the Wise currency exchange app and had him send us the cash through an Australia Post money order for pickup at our local Post Office in Sydney — all in the same day!
International money transfers and currency conversion through Wise aren't free, but their fees are very reasonable. We sent $6,025 AUD to our friend (enough to have some extra cash left over after buying the car), and Wise charged our US bank account a grand total of $4,107.62 USD (which was equivalent to $6,079.28 AUD at the time, according to Google). That implies that their cut was effectively 0.9%.
Wise app fees aren't actually a fixed percentage though; they'll vary depending on the amount of your international money transfer and the currencies you're converting between. The Wise app is very clear about all the details before the transfer takes place, so there are no surprises.
4. Exchange Currency For Free with a Local Resident
Technology is great, but sometimes personal human interaction is even better. On our 65-day road trip through western Canada last year, we learned this the hard way. Land erosion caused all internet access in Yukon Territory to disappear for an entire day, so cash was the only way to pay for things like food and gas.
We were relying on our credit card for all currency conversions at the time, and since most credit card machines use the internet, we were unable to buy anything. So, we had to get creative.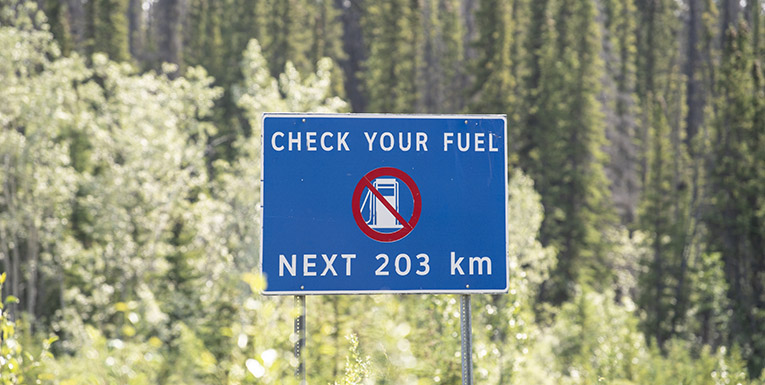 By politely asking around in a Canadian hardware store, we were able to find a family who travels to the US regularly and was interested in trading some of the local currency in their pockets for our US dollars at the fair market rate — a fee-free win for both parties.
The cash from that earlier transaction wasn't quite enough to get us out of the Yukon though, so we also took some Magic: The Gathering booster packs we'd won at a tournament in Alberta to a local game store in Whitehorse and sold them for gas money. Problem solved!
It's also worth noting that in some developing countries with unstable currencies, the actual market exchange rate isn't the one you see officially advertised. In places like South America, it's sometimes possible to exchange US dollars for local currency with private individuals at an even more favorable rate. If you go to a place like this, just talk to people, and see what you can find out.
These strategies obviously won't apply in exactly the same way everywhere you go, but the point is that you should never underestimate the value of your local economy as a resource — even when traveling internationally.
Sometimes, the simplest methods are the right tools for the job.
— Steven