Here's where you can learn a little more about us on a personal level: who we are, where we're coming from with the advice we share, and how we ended up retired from full-time work by age 29. If you want, you can totally skip this and get started reading some articles that will help you get ahead in life — that's what this website is really about.
Or, if you just wanna see all our financial details in one place, you'll find them a little further down on this page. 😉
Our Story
When we graduated from the University of Florida in 2012, we decided that as adults (lol), we should try to see more of the United States. While we'd managed to squeak through college debt-free, we really didn't have a ton of money either, so we had to figure out ways to make this adventure budget-friendly. The ensuing 45-day tour from Florida to Alaska in a Honda Civic would be our first big trip — one that, by the time we got back home, felt like it had become a part of our lifestyle and was actually kinda weird to step away from.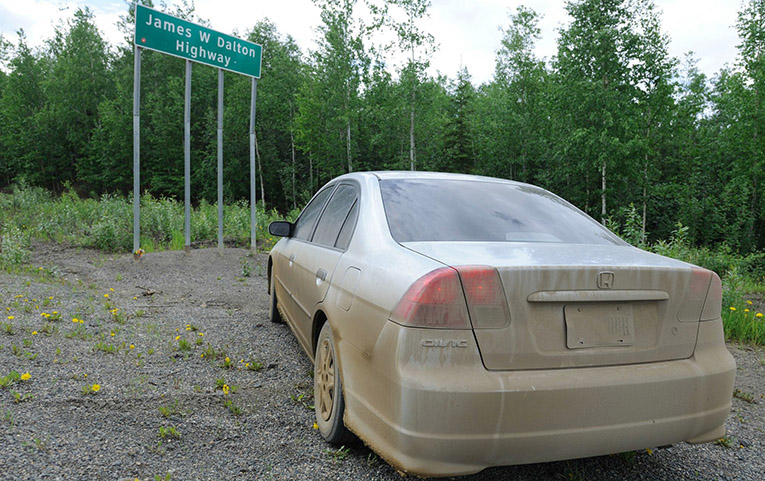 The main thing the trip taught us wasn't really about travel though — it was that life is a lot more fun when you have the freedom to choose your own destiny every day. Soon after, we discovered the concept of financial independence, and we learned that if you save and invest enough money while keeping your household expenses to a minimum, work can become a totally optional part of life.
Fast forward a little to an engaged couple working our first regular 9-5 jobs near Orlando, Florida, in 2013. Despite only making about $38k per year per person at our jobs, we were able to save over $100k in just two years by living frugally and pursuing a few side hustles along the way. It was becoming clear that this financial independence thing wasn't just a pipe dream — it was really gonna happen. The only problem was that we needed a break.
After several talks about our wedding and honeymoon, we decided we wanted to do something different. Rather than just taking a week or two off somewhere close by, we planned to go to Hawaii…for six months.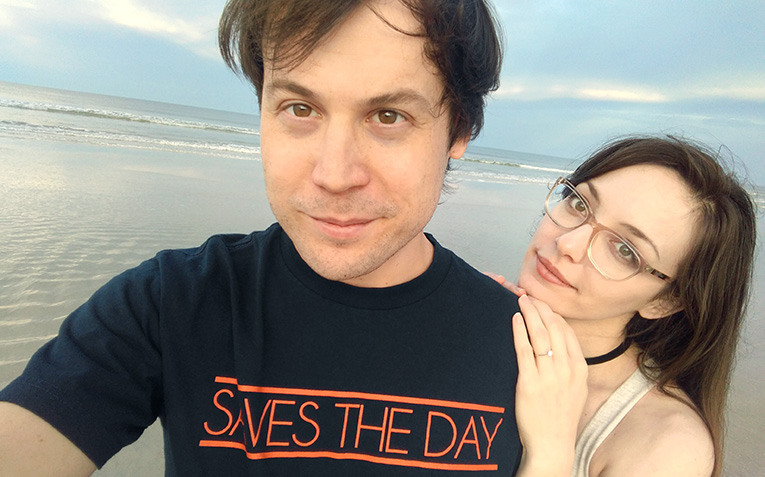 You might think taking a half-year honeymoon would wipe out our aforementioned savings. But we used some creative tricks to make this adventure more like a "pause button" on accumulating money, rather than a regression. By finding ways to work part time on the island and taking advantage of a lot of hacks for cheap travel, we ended up coming back from six months on the beach with our entire nest egg intact and our batteries recharged to 100%.
Since we didn't touch our savings at all while we were gone, we were able to buy our first home — a small condo — for cash when we returned, which set us up to save even more money with even lower expenses and higher salaries (though neither of us ever cracked six figures). We worked full-time for another three years before embarking on a journey to every National Park in the United States in 2019 — another trip which didn't cost us any of our savings at all.
At the age of 29, we finally stepped back from the hardcore earning-saving grind and settled into a sort of permanent "semi-retirement." We still do a little part-time freelance work when it suits us, but we don't set our alarm clocks any more, and we have plenty of time to pursue passions, like writing this blog and traveling for months at a time whenever we want.
Our Financial Journey
Here's a (somewhat ridiculously) brief summary of our financial path from zero to early retirement. Make sure you click some of the links to get more of the story!
Grew up middle-class near Tampa, Florida, and met in high school
Graduated debt-free from the University of Florida in 2012, with a low five-figure sum in the bank (ages 21/22)
Took our first road trip across North America in 2012 (ages 21/22)
First began investing in stocks and bonds in 2012 (ages 21/22)
Moved to Irvine, CA, for Steven to pursue a particle physics Ph.D. in 2012, but left with ~$50k net worth in 2013
Moved near Orlando, Florida, to work jobs (teacher & marketing manager) paying ~$40k/yr each, in 2013
Saved an additional $100k from 2013 – 2015 at those jobs by living frugally on ~$22k/yr of combined spending
Got married, and Steven earned a master's degree while working full-time, in 2014 (ages 24/25)
Took a cheap, 6-month honeymoon in Hawaii in 2015, without spending any of our savings (ages 24/25)
Paid cash for our first home in Gainesville, Florida, in 2016 (ages 25/26)
Started making salaries of ~$50k/yr each in 2016
Exceeded a quarter-million-dollar net worth in January 2017 (ages 26/27)
Increased each of our salaries (tutoring & marketing) into the $70k – $90k/yr range from 2017 to 2019
Saved dramatically more money since our spending remained in the $18k – $22k/yr range, combined
Lauren retired from full-time work at the end of 2018, continuing part-time freelance projects (age 29)
Took a 7-month trip to visit every US National Park in 2019, without spending any of our savings (ages 28/29)
Steven retired from full-time work in early 2020, continuing part-time freelance projects (age 29)
Exceeded $500k invested (lean FIRE) in addition to mortgage-free primary residence in July 2020 (ages 29/30)
Paid cash for a Florida beach condo in August 2020 and turned our old home into a rental property (age 30)
Got richer while taking multi-month vacations in the US, western Canada, and Australia in 2021-2023
Today, we live a retired lifestyle, maintaining a little bit of freelance work, plus fun projects like this blog!
In theory, we could live on withdrawals from our investments indefinitely, but we haven't needed to yet.
Featured On

Why This Blog Exists
We started this blog to help other people get more out of life by using some of the strategies that worked for us. We hope to show you that money can be a tool you use to set yourself free, and that awesome adventures don't have to take the form of a single trip of a lifetime — travel can be a repeatable part of your lifestyle.
A huge part of our own success came from learning the most important money lessons early. We were happy as frugal college students, and when we figured out that low living expenses can be the ticket to a life of freedom and fun, it stopped us from making a lot of common financial mistakes. We skipped straight past credit card balances, new car loans, and luxury apartments — directly to investing while living debt-free and stress-free.
That's why we try really hard to reach people in their teens, twenties, or thirties: The younger you are, the more you have to gain from this stuff.
Our blog wasn't created to be a "side hustle" or a business. We started it around the time we retired as a "just for fun" project. All of our content is free so that anyone can benefit from it. We have no courses to sell, no expensive seminars to attend, and no subscription fees.
Our site does incidentally make some revenue through ads and affiliate links, but they never affect our advice. To prove that, we dedicate 100% of our "influencer" profit (money we make by recommending stuff) to charity. You can see exactly how much money this website makes, where it comes from, and where it goes, on our Charity page.
More About Lauren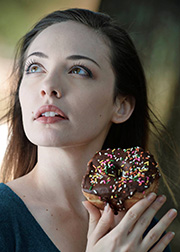 Lauren Keys studied journalism and multimedia at the University of Florida in Gainesville, Florida, where she split her time between waiting tables at Chili's and doing freelance work for The New York Times, Gainesville Magazine, and The Gainesville Sun.
After graduation, Lauren grew her multimedia and marketing skills by taking on side projects and more roles at her full-time job. When her abilities outpaced her earnings, she job-hopped into new opportunities to increase her income, until she retired at age 29.
While Lauren isn't quite an over-achieving, binder-making, "type A" person, she's definitely more of a planner than Steven. You can catch her day-dreaming about their next trip and creating lists of places to visit, shower, and park their camper van. Oh, and of course spending way too much time trying to find vegan donuts wherever they go.
More About Steven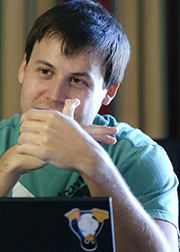 Steven Keys studied physics and philosophy at the University of Florida and later received a master's degree in science education from the University of Central Florida.
Ever since graduating from college in 2012, Steven has cultivated a healthy obsession with personal finance. Without formal training in the field, he taught himself about debt, the stock market, real estate, insurance, and risk management through blogs, books, and old-fashioned experience.
Aside from the important stuff, he's also come up with a bunch of unusual little ways to make and save money, from credit card churning, to restaurant menu hacking, to taking advantage of loopholes at casinos.
He's worked as a high school teacher, tutor, photographer, and even as a server at Steak 'n Shake. Now he's making his parents proud by fulfilling his millennial destiny of writing a blog.